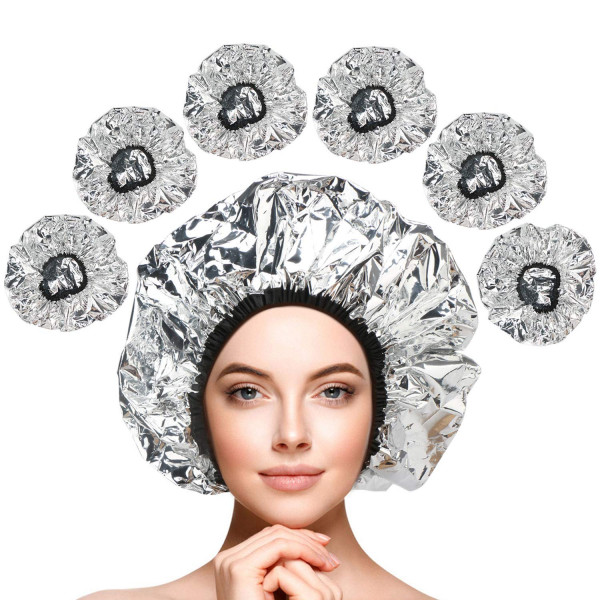 Material: Aluminum foil
Color: sliver
Diameter: 30cm
Caliber: 10cm
Package list: 6 X conditioning cap

Hair Treatment: made of high quality aluminum foil. The thickening foil and bordure makes sure that the heat is trapped in and will last long, enhancing the penetration of the nutrients, making your hair shiny and soft.
Versatile: enjoy a deep hair conditioning treatment at home while taking shower! Please be sure not to microwave it.
Carefully-designed Size: unlike many other caps that are too tight, our cap, with its 30cm diameter and larger and thicker material, would be better for long thick hair. And its elastic opening will help keep it on without slipping off.
Easy Care and Toxic-free: rinse easily. And designed for repeated uses.
Multiple Uses: use it directly while showering to achieve better conditioning results. Applicable in the bathroom, sauna room, spa room and hair Salon. Can be used with hairdressing gel, Hair dye and hair conditioner, etc, to repair damaged hair and build healthy and bright hair.
6Pcs Salon Aluminum Foil Hair Cap,Beauty Shower Cap for Long Thick Hair, Home and Salon Uses