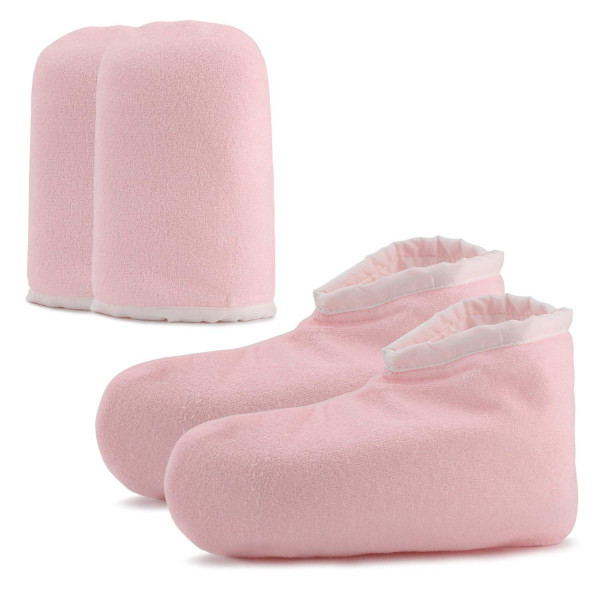 Product Specifications

Glooves size: 26 × 16.5cm (10.2 × 6.5 inches)

Booties size: 30 × 21 (11.8 × 8.3inches)

Usage Tips

Place your hand(s) into the hot parafin 5 times.

Then put your hands into parafin protectors (plastic liners) and then place them in the terry mitts to hold the heat in (for about 10 minutes). That way you get the healing benefits longer.

Same way to your feet.
Paraffin Wax Bath Terry Cloth Gloves Booties, Pink Spa Treatment Tanning Mitt