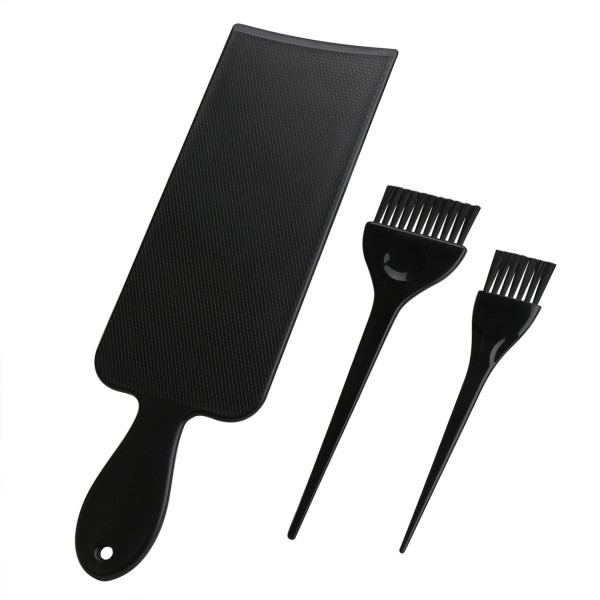 Product Description:
(1) The board makes adding lights much more easier to get color all the way penetrated through.
(2) Help you achieve a flaw-less blended look and save times having the product right there in your hand.
(3) Provide the optimum coloring application and achieve the ultimate balayage look (or doing ombre).
(4) Provide support for your free-form hair coloring.
(5) Very useful tool when applying keratin to your hair.
Product Parameter:
Dimensions: 14 x 5 x 5 inches
Shipping Weight: 6.4 ounces
Package Includes:
1
* Balayage Highlights Board
2
* Applicator Brushes
Segbeauty 3pcs/set Highlight Board Tint Brush Set Hair Coloring Board and Tinting Brush Kit for Hair Dyeing Sets