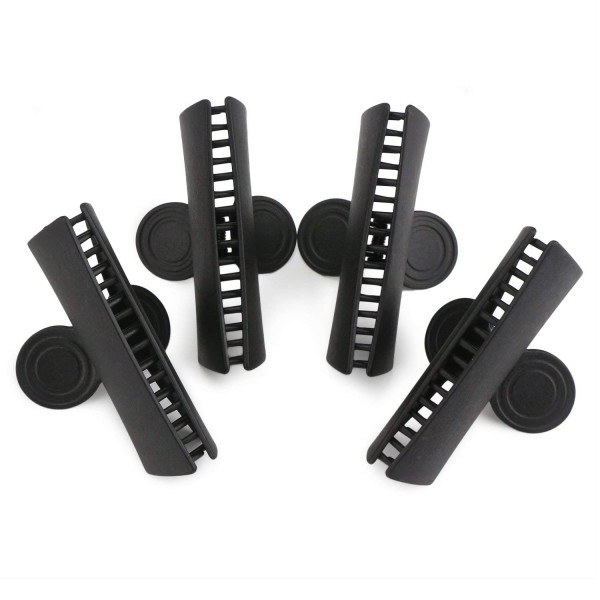 Product Specifications

Colour: Black

Material: PP(Polypropylene), carbon fiber

Length: 9cm / 3.54 inches

Weight: 15g / 0.55oz per clip

Package Including: 4 × butterfly hair clip

Features & Benefits

9/3.54" Length jaw easily grip a large bouquet of hair at one time.

High quality material, fells good and odourless, will not break easily like the cheap clips.

Strong coil spring tightly hold the thick, long or wet hair, prevent hair slipping during styling.

Will not stain from hair color or get brittle from perm chemicals.

Help a DIY hair design, creative hairdo, or fashion hair styling.

Segbeauty 4pcs Butterfly Hair Clips,Professional Salon Hair Claws,Hair Styling Clamp Pins Set