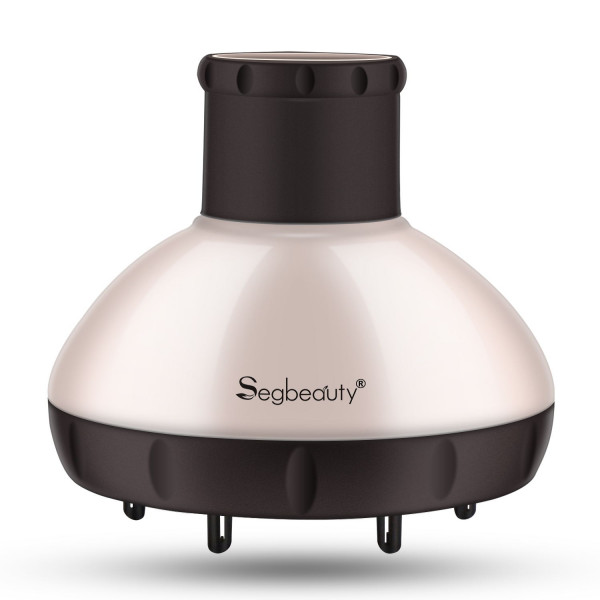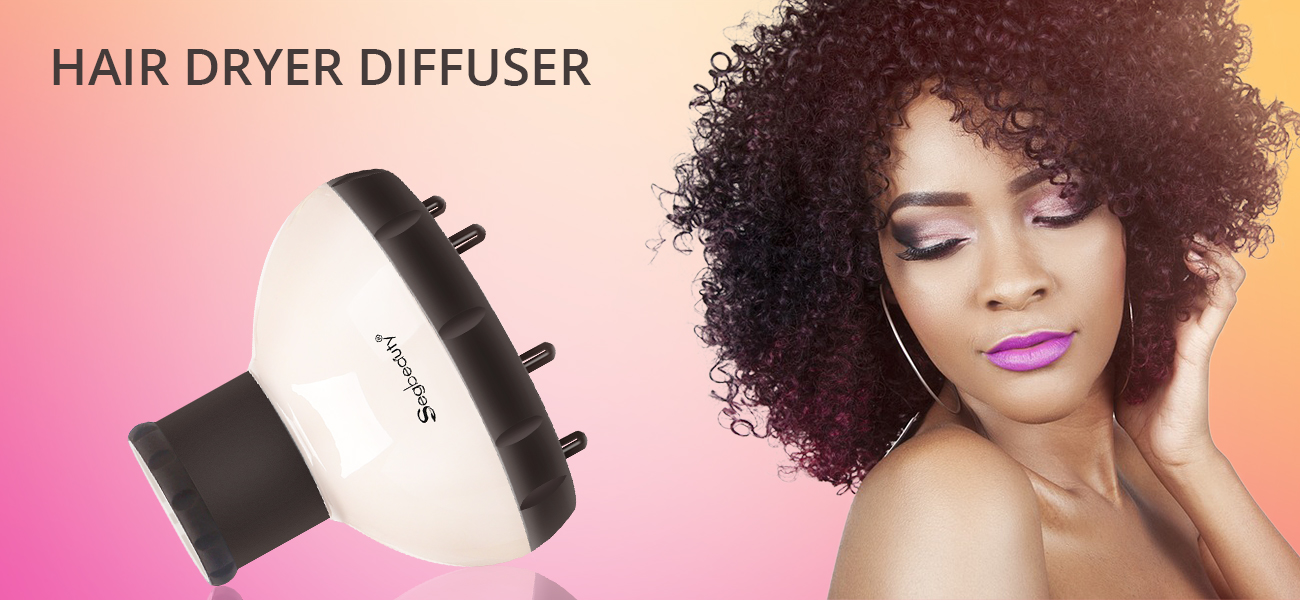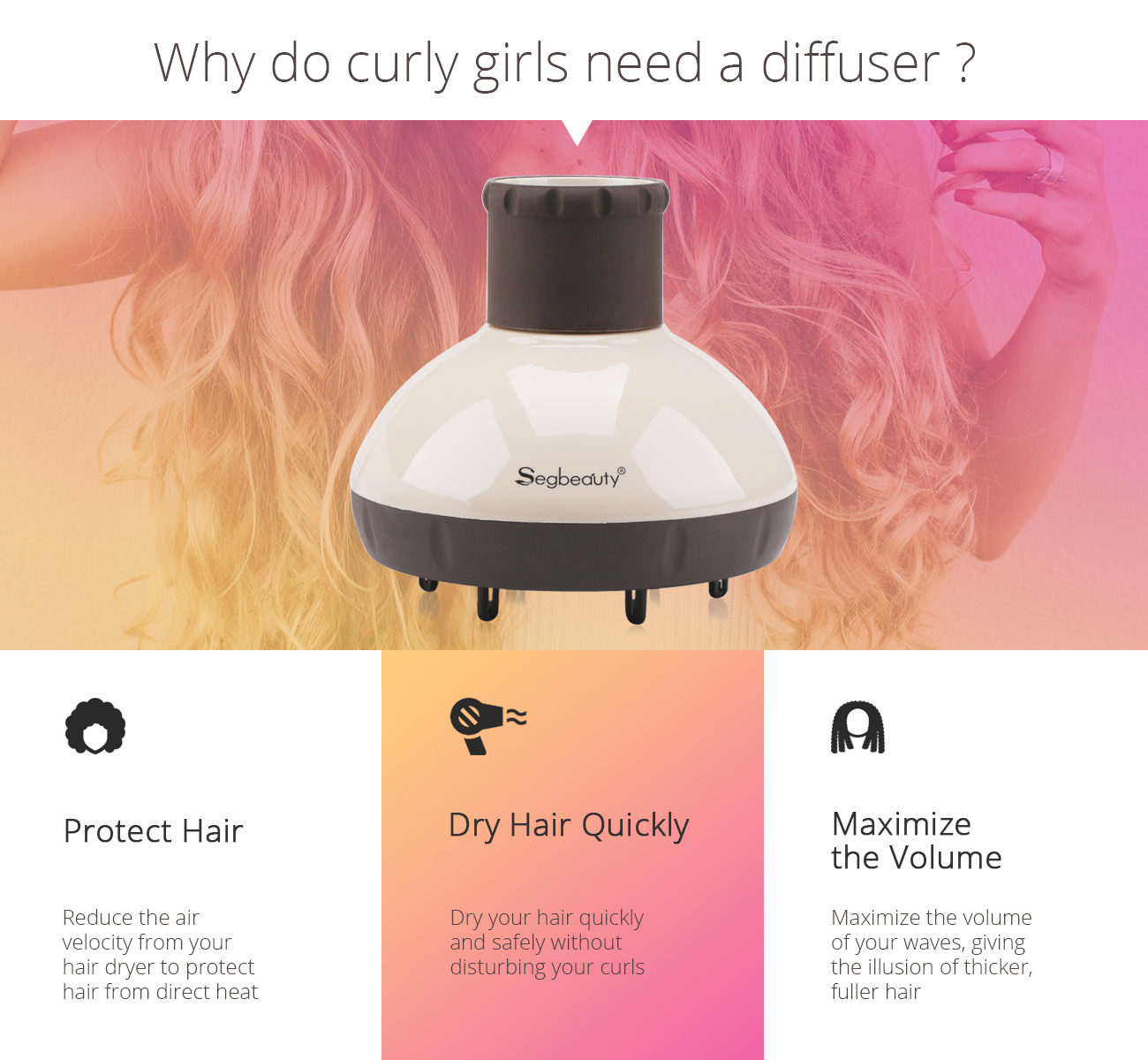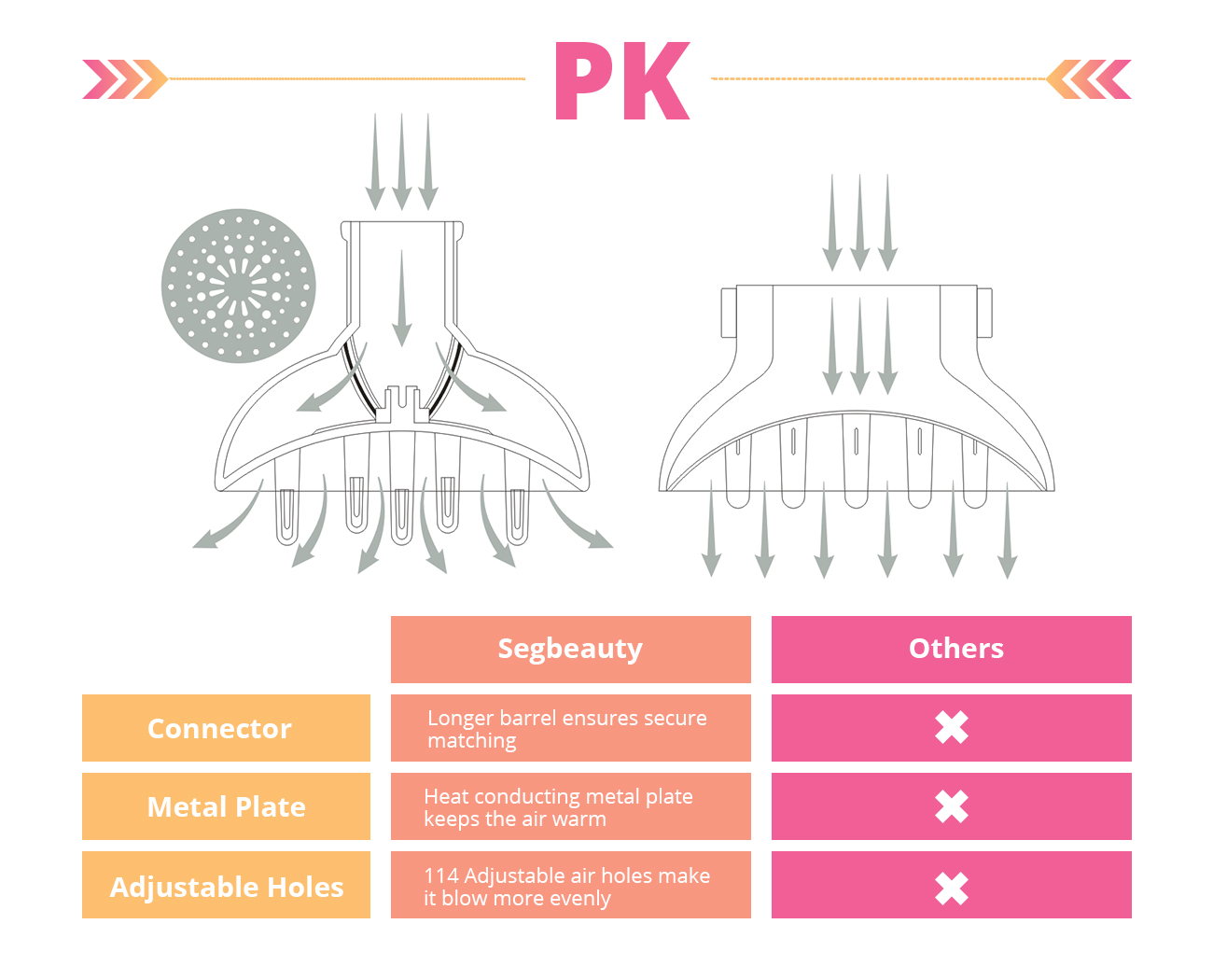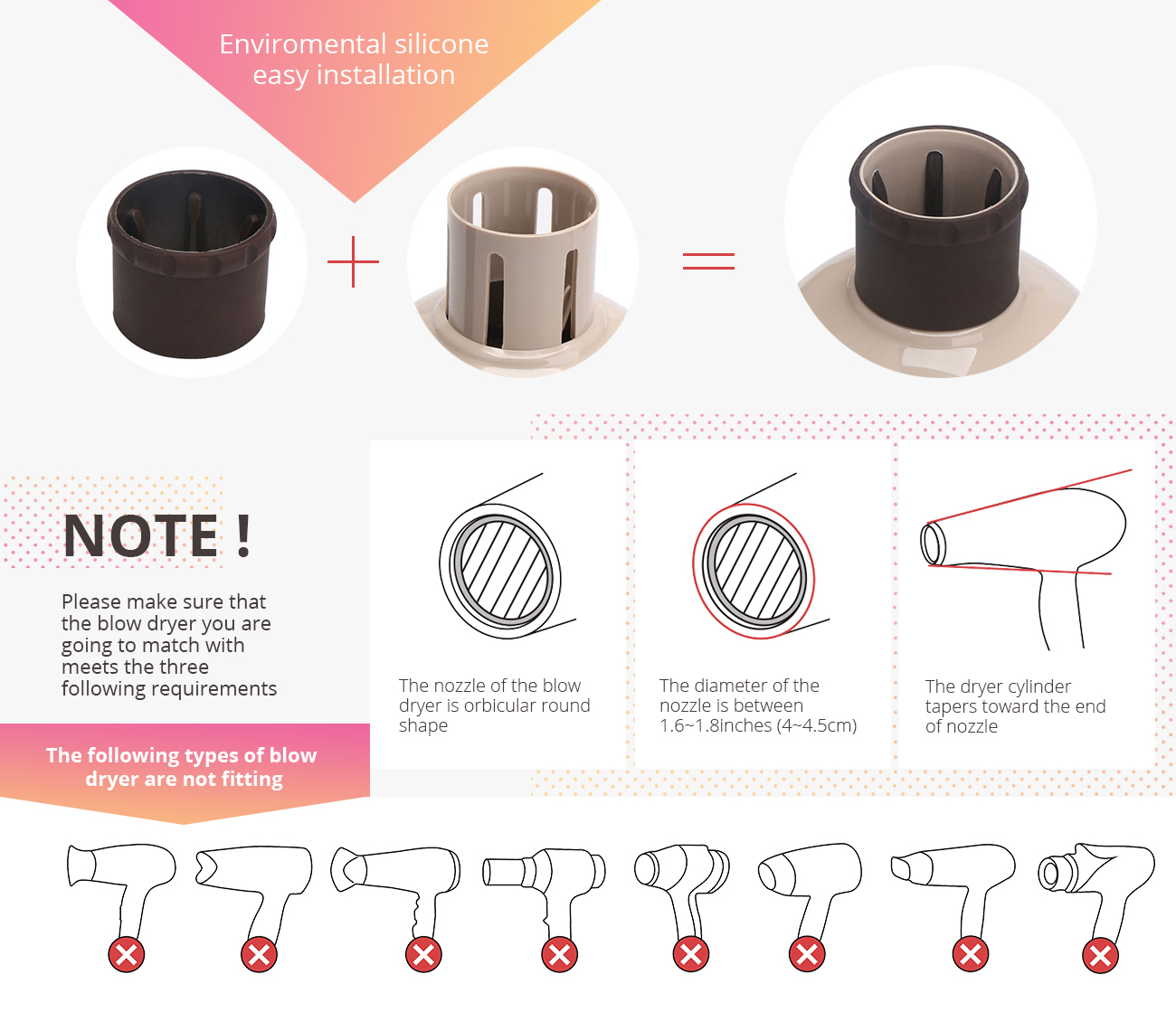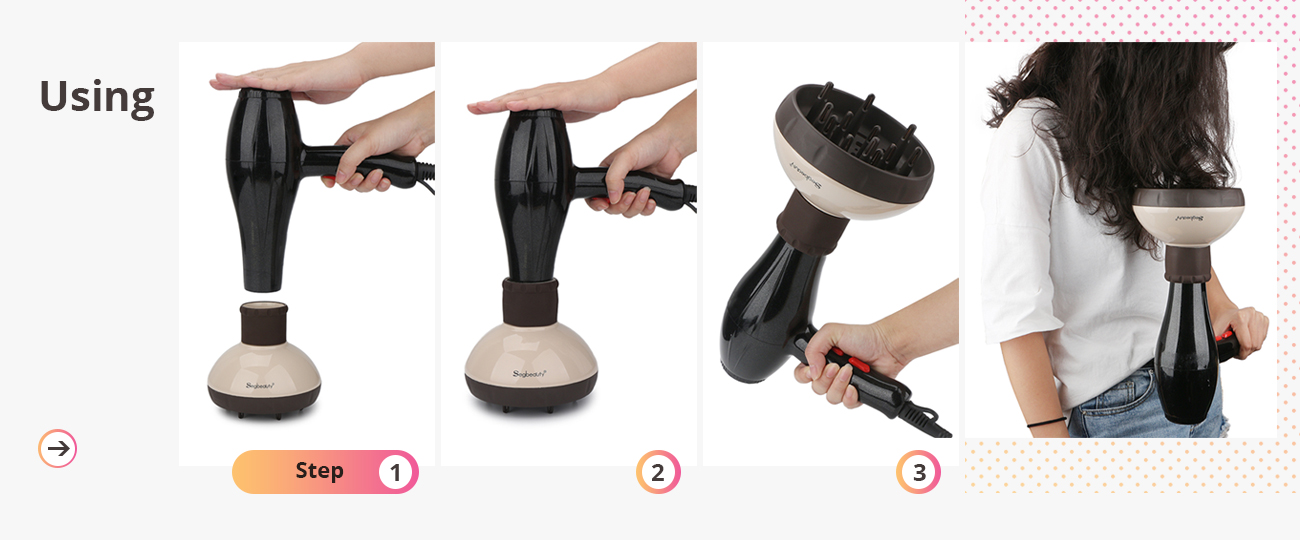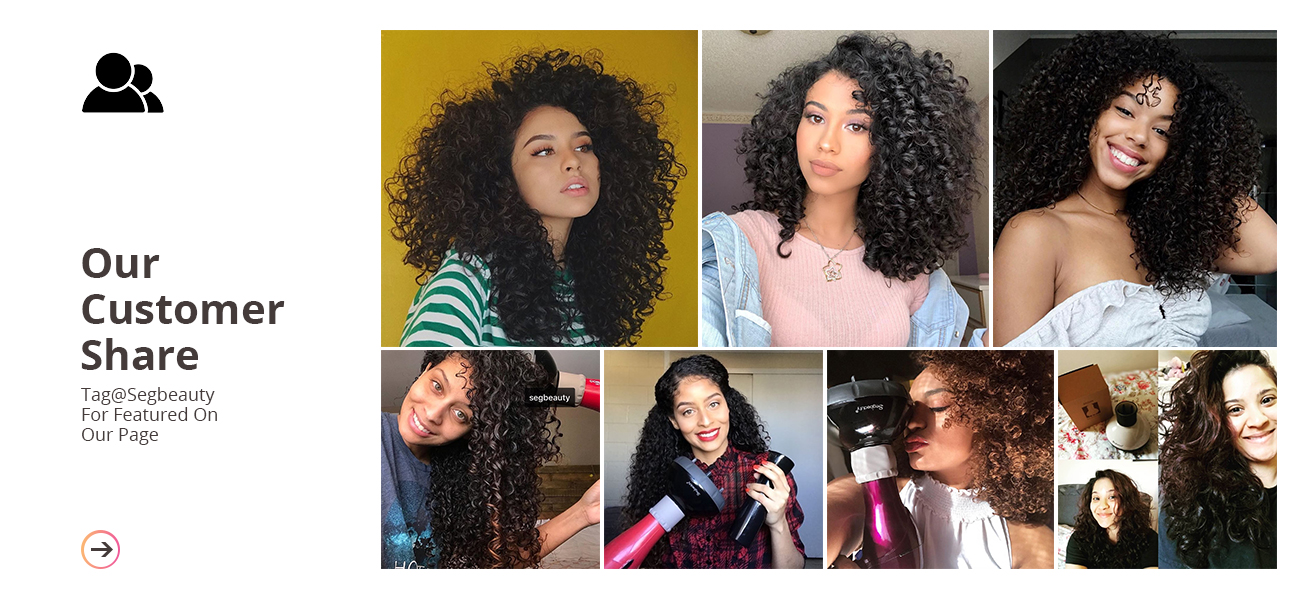 Features & Benefits

- Helps evenly dry curly hair while preventing any dryness or frizz
- Nano Titanium Technology ensures the best-in-class performance
- Made up of High heat resistance materials makes it safe to operate even at higher temperatures
- Superior grade silicone ensures no allergies or skin irritations
- 114 Air holes to blow sufficient air and to distribute it more evenly
- Adjustable Air Flow base can be rotated to adjust the intensity of air
- Soft and comfortable bristles to help glide it smoothly through your hair, and to help evenly diffuse the air
- Durable design that's sure to last for way longer
NOTE

1. The diffuser has an unique size that can't be attached to a certain types of hair dryers (for exceptions, check pictures).
2. Please make sure that the blow dryer you are going to match with meets all the following three requirements:
The nozzle of the blow dryer is orbicular round shape.
The diameter of the nozzle is between 1.6~~1.8 inches (4--4.5cm).
The dryer cylinder tapers toward the end of nozzle.
Hair Dryer Diffuser Segbeauty Professional Universal Blow Dryer Attachment For Curly Hair