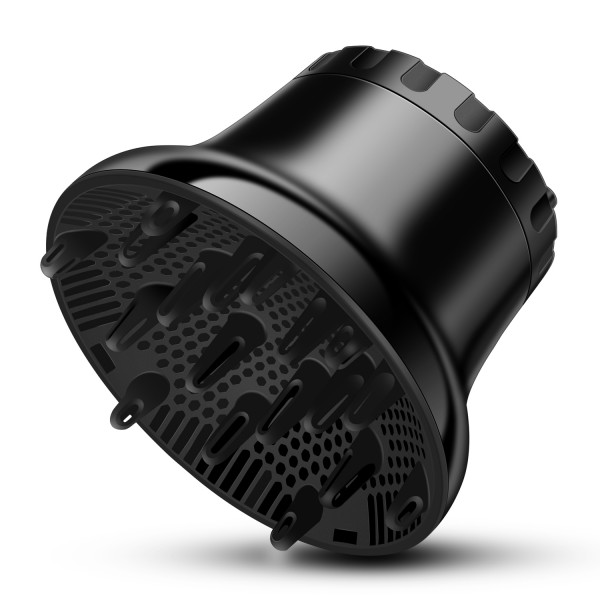 1. Fit over 99% Diffusers on the Market: We want to present a diffuser that is able to meet most customers' needs after we researched and found that many customers are having trouble buying a diffuser that can actually fit. This diffuser has a rotary locking mechanism that enables you to adjust its opening to fit any dryers that you have.
2.

Easy to Install and Release

: All you need is to twist the base, slide your dryer barrel in and press the button on the base. And there you go, it's ready for use. We've also included a user manual for you just in case if there're any questions.
3.

Honeycomb Design to Achieve Voluminous and Frizz-free Results

: Our bowl is designed based on the honey bomb structure to ensure the heat and air is spread out evenly without disturbing your curls and heat-damaging your hair.
4. Large Bowl for Fast Drying: You can style and dry your hair in the same time! Its bowl is not only great for holding thick long hair, but also from the feedback of our customers who have short curly hair, they are impressed by how great it works for them.
5. Rubber Clamps to Prevent Scratches: There are 3 pieces of resilient rubber to ensure that the diffuser stays snugly on the blow dryer while not hurt and scratch your dryer barrel. A must have for curly hair girls and hairdressers. Ideal for both home and salon uses.
Segbeauty Universal Curly Hair Diffsuer Adaptable Gale Wind Mouth Cover Hairstylist Blow Dryer Diffuser Attachment