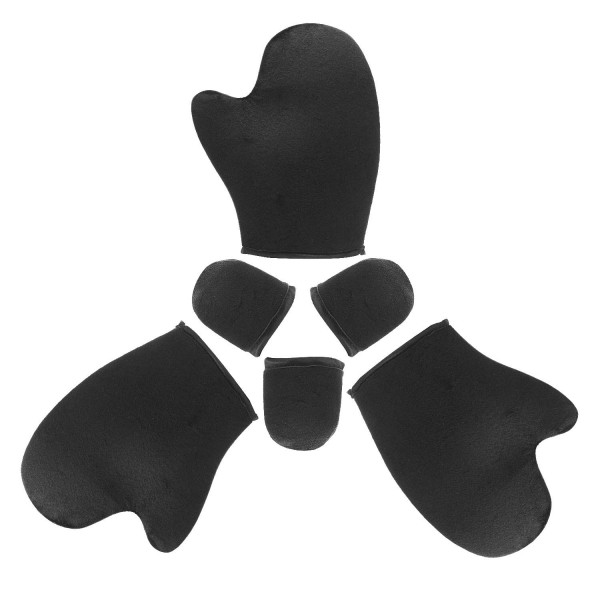 Features & Benefits
★ Use good quality material soft sponge-covered PE film fitting flocking cloth to make, better protect hands and provides comfortable touching.
★ Double side with thumb design makes it convenient to use with either hand and easy to control smearing direction without slipping off.
★ It can be used on many products like self tanning, sunscreen, body lotion, body spa clay and so on. And it is very easy to use.
★ An ideal helper for self tanning, better help you create perfect summer dark complexion!!!

Product Parameters:
Color: black
Material: PE film+ high quality sponge+ flocking
Product size: 21*12cm(L);8*6.8cm(S)
Total weight: 400g
Package list: 3 x tanning mitts (every pack includes one large size + one small size)

Kind Reminders:
(1) Please avoid your palm touching tanning gel products during use;
(2) Before using this mitt, please thoroughly clean your body. It is better to exfoliate.
(3) Please place the product where children cannot reach.

Segbeauty 3 Packs Black Self Tanning Mitts Tanner Mitt Applicator with Extra Face Applicator