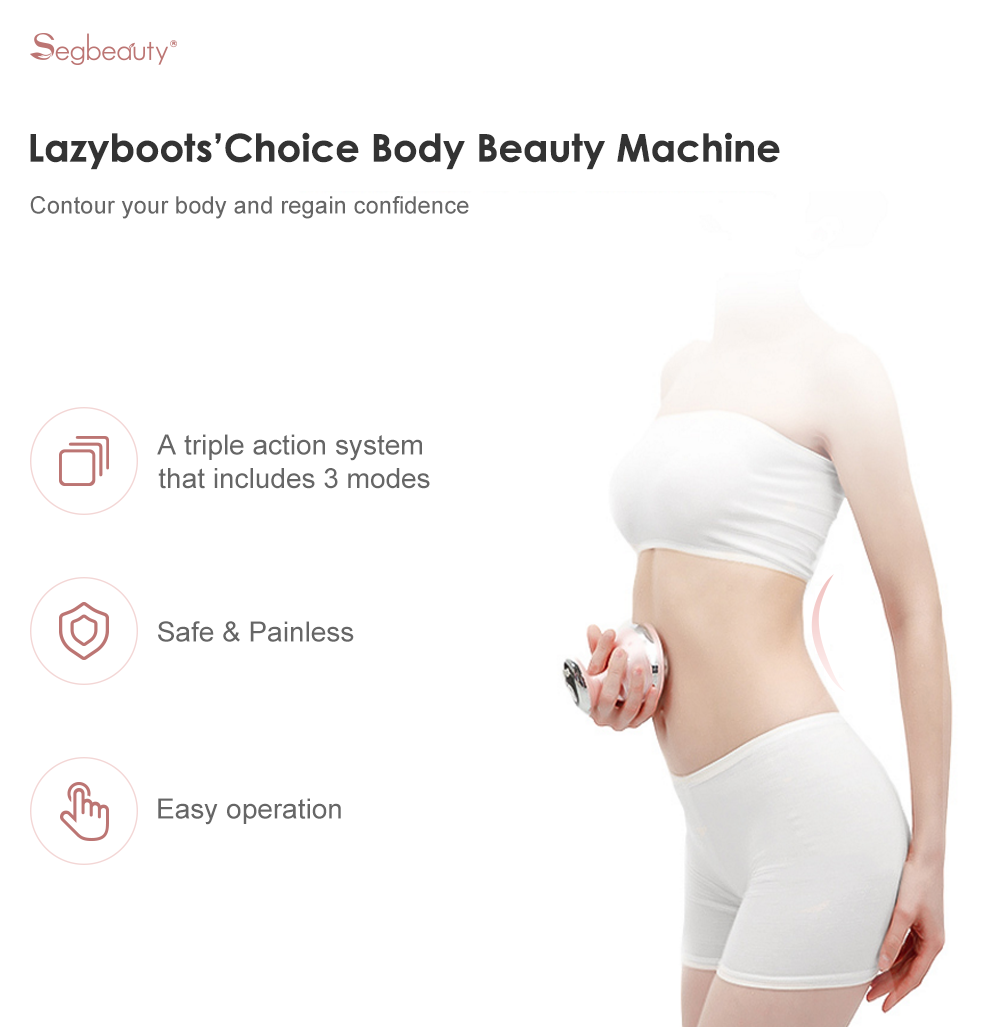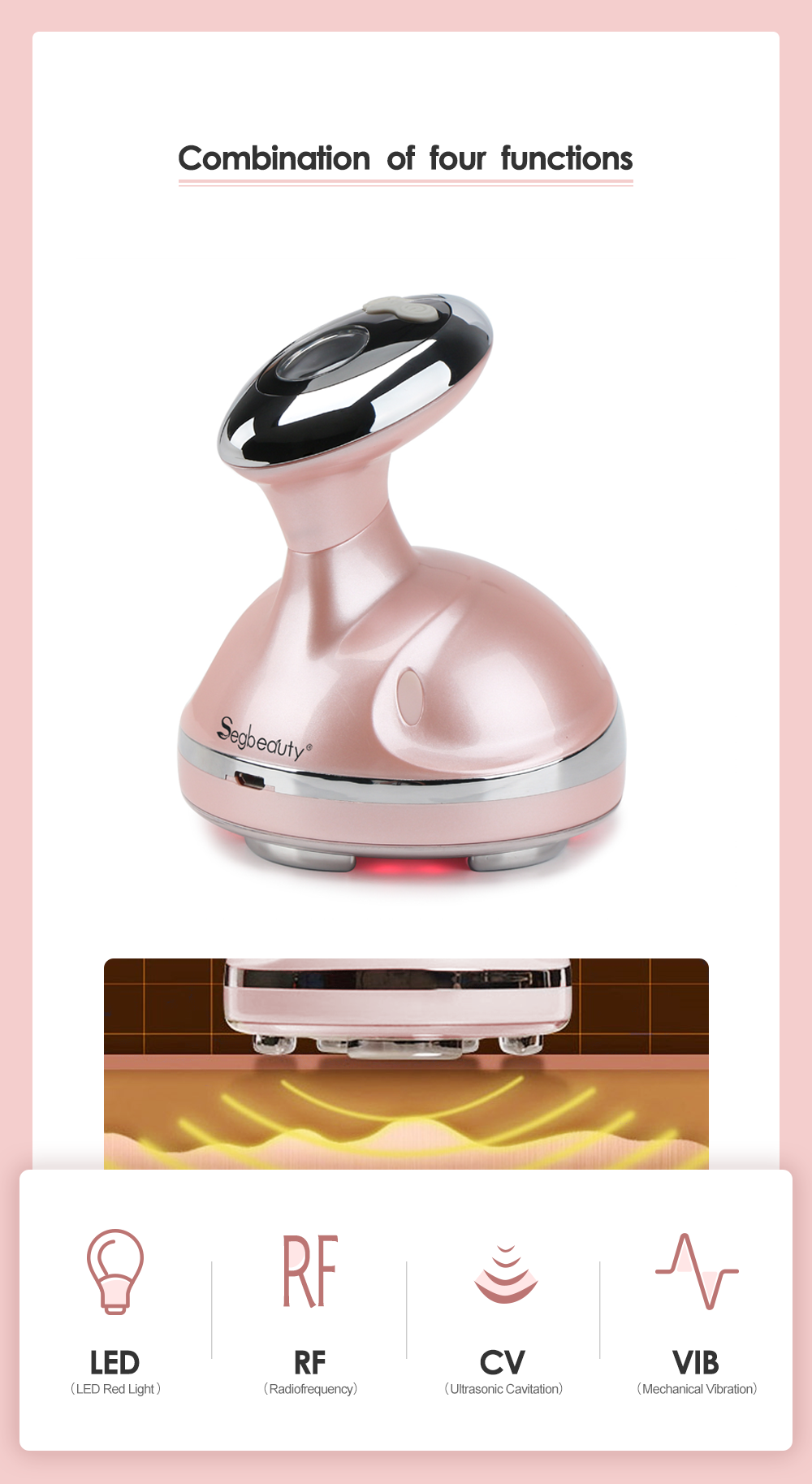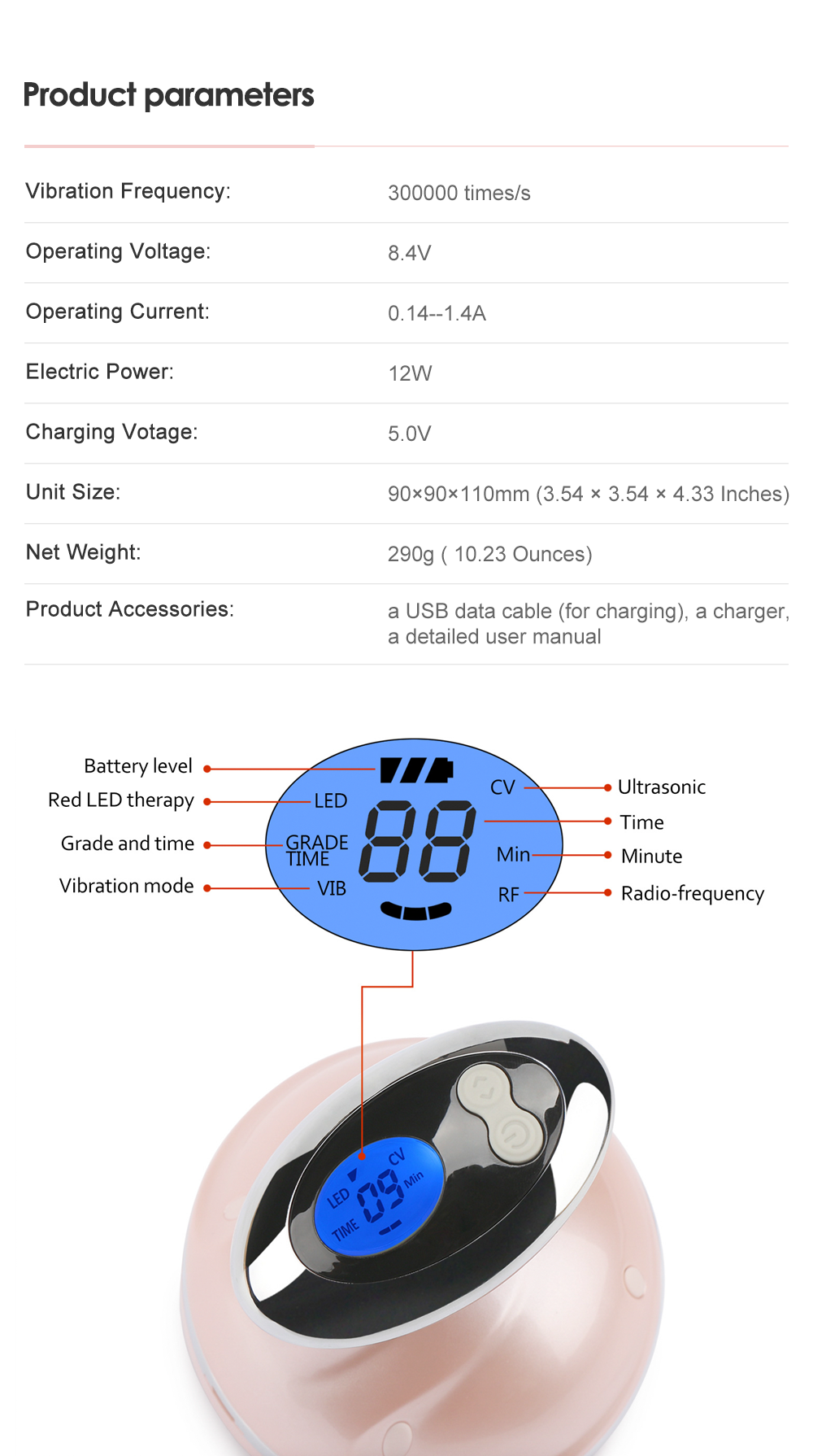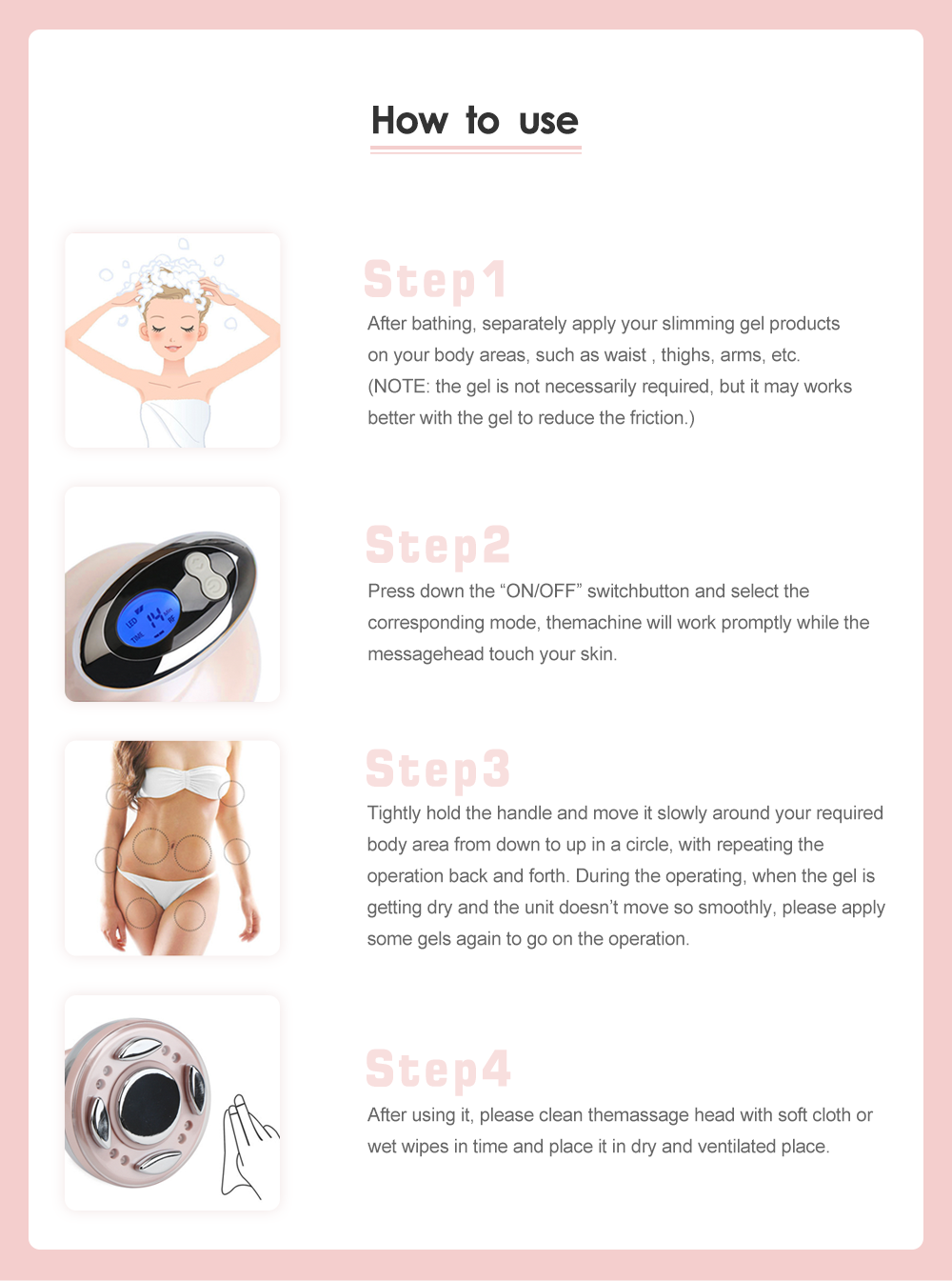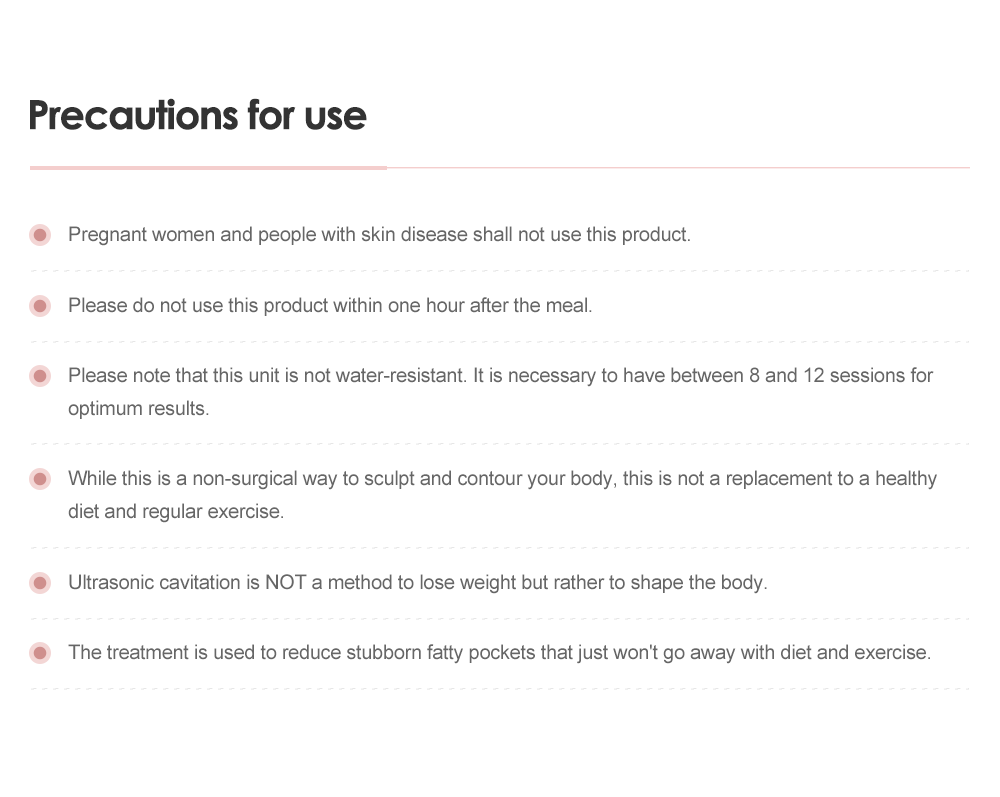 Features & Benefits
Contour your body and regain confidence: reduce stubborn fatty pockets that just won't go away with diet and exercise. Body circumferential inch loss, toning, tightening and firming all in one place. Areas with stubborn pockets of fat it targets are abdomen, bra line, upper arms, thighs, buttocks, love handles (flanks), saddle bags (thighs), inner knees and male breasts.

A TRIPLE action system that includes 3 modes---- Ultrasound Cavitation, Red LED Light Therapy, Radio-frequency Thermal (RF) all in one device. It generally works on cellulite by focusing on "cavitation effect" on the fat tissue while stimulating the skin to tighten when followed by (RF) and using compounds that help break up cellulite. The red LED light therapy aims for reducing and eliminating fine lines, wrinkles to restore your skin's youthful appearance.

Safe & Painless: non-surgical fat removal procedure without any anesthesia, it is non-invasive (no cutting, no needles, no chemicals, leaves no scars or need post-operative course), allowing for a full social life both before and after the sessions. So there is no hospital stay, no time off from work and no recovery time.

Easy operation with a HD LCD smart display, you can choose 3 different body shaping skin care modes. With the smooth Zinc Alloy probe following your body contours, you shall be feeling a very skin-friendly soft touch.

Product Specification

Vibration Frequency: 300000 times/s
Operating Voltage: 8.4V
Operating Current: 0.14--1.4A
Electric Power: 12W
Charging Votage: 5.0V
Unit Size: 90×90×110mm (3.54 × 3.54 × 4.33 Inches)
Net Weight: 290g ( 10.23 Ounces)
Product Accessories: a USB data cable (for charging), a charger, a detailed user manual
Function Introduction
Ultrasonic therapy forces a powerful sound wave to the fat cell membranes. The fat cell membrane succumbs to the pressure, is reduced to liquid and is expelled through the body's normal metabolic method.
It is high powered ultrasonic unit that also has RF for body, allowing for not only lymphatic drainage but skin tightening, toning and firming.
Tips
Pregnant women and people with skin disease shall not use this product.
Please do not use this product within one hour after the meal.
Please note that this unit is not water-resistant. It is necessary to have between 8 and 12 sessions for optimum results.
While this is a non-surgical way to sculpt and contour your body, this is not a replacement to a healthy diet and regular exercise.
Ultrasonic cavitation is NOT a method to lose weight but rather to shape the body.
The treatment is used to reduce stubborn fatty pockets that just won't go away with diet and exercise.
Non-Invasive Fat Removal Body Shaping Ultrasonic RF Massage Device