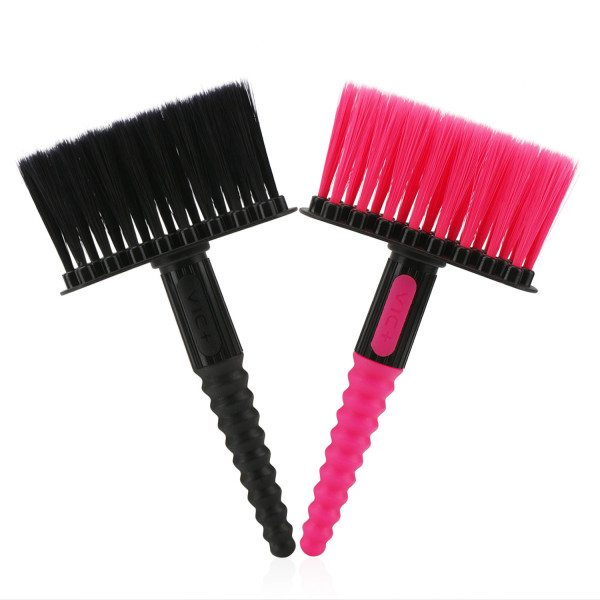 Product Features
Material: TPU(thermoplastic polyurethanes) handle, PP(polypropylene) connector, PBT(polybutylece terephthalate) bristles.
Bristles are soft to touch the sensitive skin of neck or face, but strong enough to brush away the broken hair or bear after shaving.
Every bouquet of bristles are tightly fixed in a small cylinder, hard to fall off even you pull it with much pressure. Arrange in a cross mode to make sure no hair left off after brushing.
The long handle and the flat bristles help to clean in a large scale with ease, saving more time.
The flexible handle with anti-slipping spiral patterns makes it sit well in your hand.
Odourless completely, get rid of the strong smell of other cheap brushes.
Package list: 1 × black neck brush, 1 × red neck brush.
Application: not only do well in cleaning the chippings after hair cutting or bear shaving, but also ideal for brushing away the dust on little item, such as the delicate furnishings on your desk.
Haircut Neck Dust Brush