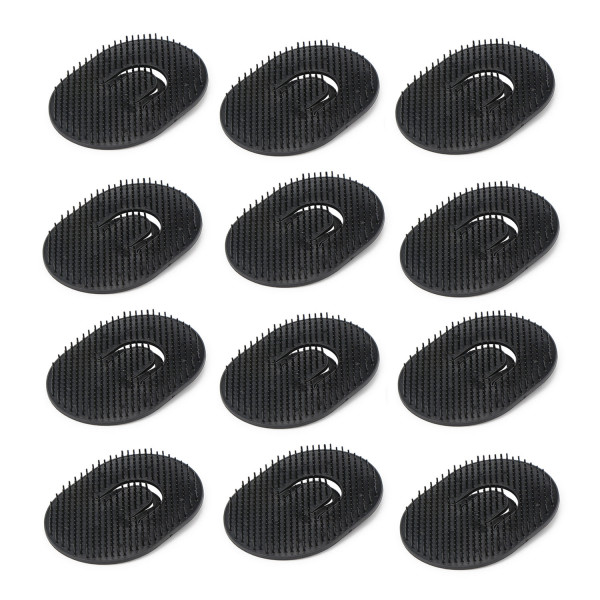 Product Features
They each measure 3.6" L X 2.5" W.

With round tip bristles, it massages your head as brushing your hair.
Especially for short hair or a beard, and these little brushes help stave off bed-face every morning, or clean scalp in the shower.
PET GROOMING---- Keep these on hand for brushing pets and when hair is short and growing out.
12 Pcs Always Have Handy for Anytime Anywhere---- camping/backpacking, girlfriend's house, bathroom, even easily kept in the console of your truck or car to make sure you're always looking tight.
These would remind you back to the days in the 80's the father and kid would go to the barbershop on the weekends. As soon the father gets his fresh cut, there would have shampoo brush.
12pcs Mens Pocket Palm Hair Brush Shampoo Brush