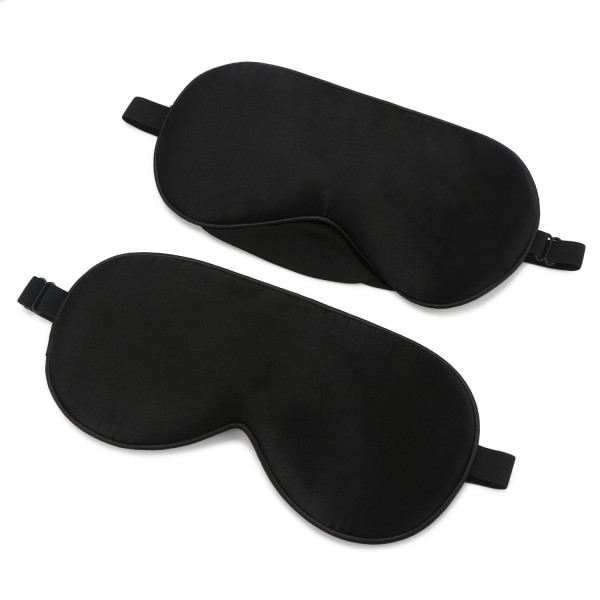 • Great gift to help you gain a deep sleeping, release stress and keep healthy. A must have sleeping aid for those suffering from insomnia, migraine headaches and dry-eyes.
• 100% Silk -- Made from pure natural mulberry silk, and filled with silky cotton, which made it extremely soft, breathable and skin-friendly, comfortable to your eyes.
• The black sleep eye mask block out all ambient lights to create a complete dark environment, even expose to the sun, which help you fall into a deep sleep with ease, especially good in office, on travel or camping.
• Adjustable Strap -- Easily slip the buckle to adjust the length, and the strap is elastic, so you can get the proper size for any adults, suitable for both men and women.
• 2pcs Sleep mask in a pack, one with a thin layer cloth to cover the wing of nose, great for a couple, or you can choose the one the fit you mostly.
• Color: Black
• Material: Mulberry silk, silk cotton
• Appropriate Size: 21.5×10.5 cm / 8.5×4.1 inches
• Application: help you receive a high quality sleep in office, at home or go travel
• Package List: 2 x sleeping eye mask
TIPS: If there is a gap on the lower part which touch your nose, just make sure the depression is on the middle of your nose, and pull the mask a little down to eliminate the gap.
Mulberry Silk Sleep Mask Black Super Soft Eye Masks Blindfold, Pack of 2