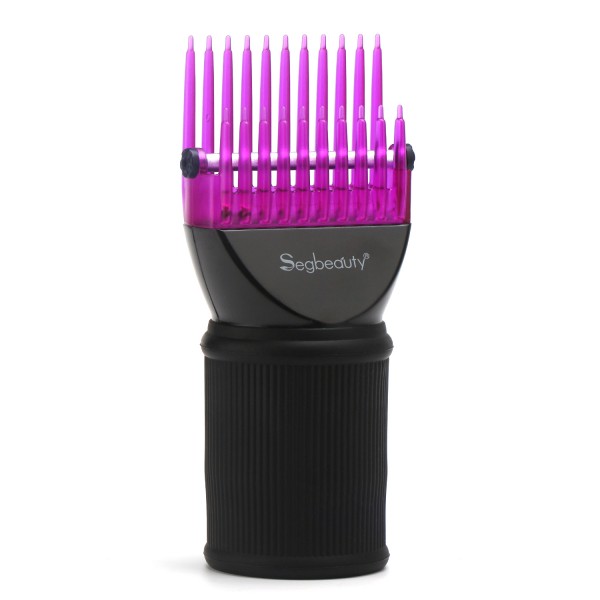 Product Specifications

Comb attachments are mainly efficacious for the people of natural hair. But besides the natural hair people, all sorts of hair (fine, wavy, curly) can use this tool. This accessory assists people with any types of hair in hair styling.

People who have fine, wavy hair, especially those who do not have tangled hair can use this universal comb add-on with their existing hair dryer.

It slips over the end of most dryers and it goes down further onto the nozzle, could almost touch the base of the dryer.

Has rubber pieces on the inside that helps keep it from sliding off. The combs are sturdy and not flimsy.

NOTE1:

You cannot straighten up your hair fully but a little bit.

After straightening up the hair, it remains straight till you wash your hair.

If people of natural, curly, kinky hair use fine tooth comb attachment, they may face vast hair falling.

NOTE 2: There are several common types of blow dryer that can't match with this diffuser. And we've noted dimensions requirements on the pictures for reference.

Please make sure that the blow dryer you are going to match with meets all the following three requirements:

1. The nozzle of the blow dryer is orbicular round shape.
2. The diameter of the nozzle is between 1.5751.968 inches (4-5cm).
3. The dryer cylinder tapers toward the end of nozzle.

Segbeauty Blow Dryer Comb Attachment, Hairdressing Styling Salon Tool for Fine, Wavy, Curly, Natural Hair