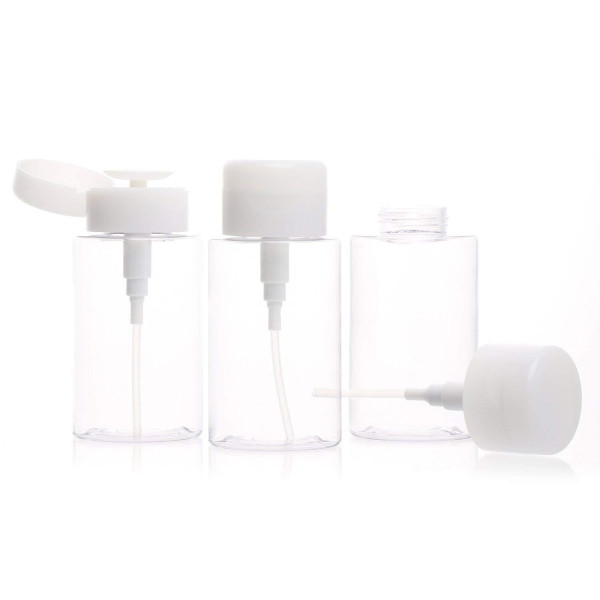 Product Specifications

Material: PETG (polyethylene terephthalate glycol)

Color: Transparent

Bottle Volume: 200ml

Unit Size: 12.6 x 6.9cm (5 x 2.7inches)

Application: Perfect for toner, makeup remover, nail polish remover

Package Included: Pack of 3 bottles

NOTE:

1. Remove the little soft white piston at the top of the pump head.

2. Make sure the cotton pad covers the opening when you push down.

3. The applicable temperature is 20-50℃ (68-122℉), so please don't use boiled water to clean and sterilize.

3pcs Makeup Organizer Travel Bottles, 6.76oz/200ML Segbeauty Pump Dispenser Bottle for Cosmetic Containers